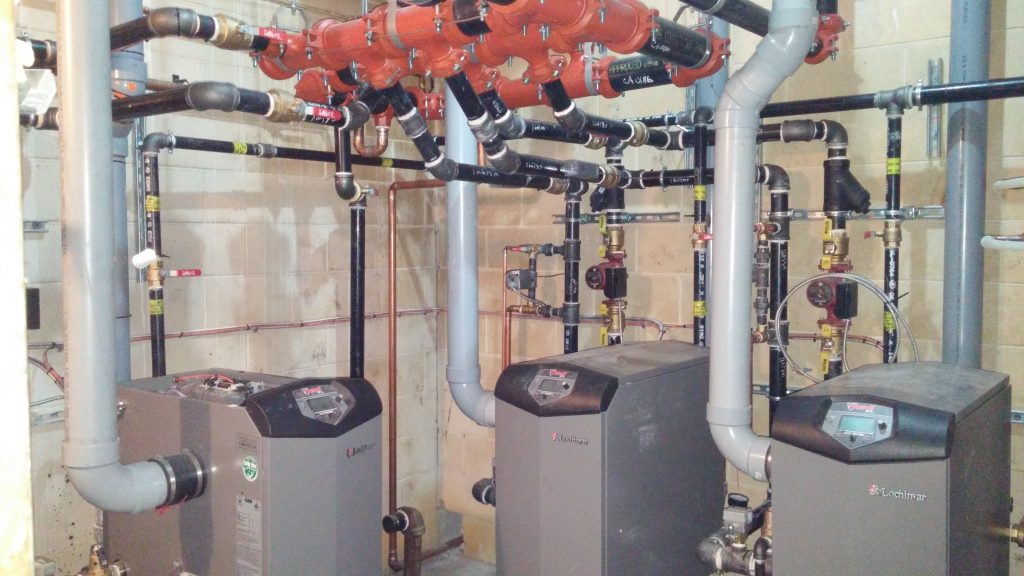 Registered with the OFC – Quality Assurance Program we can service, repair and replace boilers and boiler systems. Our "A" Gas fitters are able to work on any size of boiler; both steam and hot water. Installation of new High Efficient Condensing boilers with state of the art communications and controls systems. Repairs and service to all types of boiler systems.
The key to all boiler systems is flow. Providing service to maintain flow of heat through the system is key to good maintenance. Our boiler service techs can diagnose and repair most problems in hydronic and steam heating systems.
Howell Mechanical recommends both Weil-McLain and Lochinvar boilers in a variety of models and sizes to meet your heating demands.
Howell Mechanical is registered with MB Hydro for financing and rebate programs.  Financing options are available.